Dream Builder: Amusement Park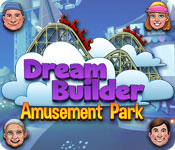 Download Dream Builder: Amusement Park
Absolutely FREE (84 Mb)
7.3
Estimate this game
Thanks for your mark!
You already voted for this game
Thankyou for the comment!
After check it will be shown under the description.
You already comment this game.
Dream Builder: Amusement Park Comments and recomendations.
November 26, 2013, 1:16 pm, chandan - "it is part of my smile"
October 4, 2013, 3:42 am, Raquel silva - "Muito legal asse jogo :)"
October 2, 2013, 1:05 am, farah sherif - "i love my photo"
October 1, 2013, 7:06 pm, ramesh - "no"
September 28, 2013, 3:34 pm, md-haleem - "games"
September 25, 2013, 12:05 am, thAiamne - "SoSo o file"
September 21, 2013, 8:48 am, nilay lathiya - "nice game"
September 20, 2013, 9:35 pm, maria laura - "eu adoro este jogo ele e muito legal e tanbem muito diverdido"
September 19, 2013, 9:05 pm, SAM - "ITS AMMAIZING"
September 18, 2013, 5:12 am, Carmen - "Eu queria jogar muito"
September 10, 2013, 9:50 pm, brenda - "Eu gostei do jogo"
September 8, 2013, 3:23 pm, brijmohann - "very nice"
August 30, 2013, 10:12 am, Probodh - "No comments"
Dream Builder: Amusement Park System Requirements
IE 7 or higher, FireFox, Chrome, Opera
Windows XP/Windows Vista/Windows 7/8
1.0 GHz CPU
1024 Mb RAM
9.0 direct X
93 Mb HDD
Dream Builder: Amusement Park Categories
Dream Builder: Amusement Park
Start building your very own amusement park in Dream Builder: Amusement Park! Grow the park by adding the coolest new rides, the yummiest concession stands and the most entertaining attractions. Add decorations and upgrade your buildings to earn customer hearts. Spend the hearts to research exciting rides to add to your park. Fully customize the layout and decoration of your park with hundreds of unique features. Don't miss out on your chance to build the best amusement parks in the world! ...
All copyrights of games belongs to the Bigfishgames company. We provide the opportunity to download and play games, estimate and comment, also to play online games on our site. All trademarks belongs to their owners.
Kids - Download Top Casual Games