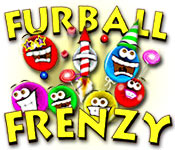 Download Fur Ball Frenzy
Absolutely FREE (14.8 Mb)
8.1
Estimate this game
Thanks for your mark!
You already voted for this game
Thankyou for the comment!
After check it will be shown under the description.
You already comment this game.
Fur Ball Frenzy Comments and recomendations.
April 29, 2014, 3:59 pm, its nice - "ok"
November 29, 2013, 7:12 am, rekha - "nice"
November 15, 2013, 9:39 pm, Wafa - "Like"
October 23, 2013, 5:17 pm, USimone - "Muito bomEsse site.Muito legal."
September 26, 2013, 5:59 am, Eric - "Saya suka"
September 6, 2013, 4:57 pm, firstleave - "Fight"
August 28, 2013, 12:12 am, yumi - "saya suka dengan game magic sushi"
August 23, 2013, 3:09 am, marco aurelio - "jogo muito irado para ser "
Fur Ball Frenzy System Requirements
IE 7 or higher, FireFox, Chrome, Opera
Windows XP/Vista/7/8
600 Mhz CPU
128 Mb RAM
6.0 direct X
20 Mb HDD
Fur Ball Frenzy Categories
Fur Ball Frenzy
In Furball Frenzy you have to use powerful lightning traps to capture the invading Furballs as they attempt to gobble up Earth`s candy supply. It`s an awesome responsibility to protect the candy supply for the entire planet and you will experience this unique challenge. Collect and use super-charged power-ups and trap the Furballs as they invade! Increasingly difficult obstacles, traps, and puzzles await as you clear the entire solar system of the invading scourge in Furball Frenzy. ...
All copyrights of games belongs to the Bigfishgames company. We provide the opportunity to download and play games, estimate and comment, also to play online games on our site. All trademarks belongs to their owners.
Arcade & Action - Download Top Casual Games