Rhianna Ford & The Da Vinci Letter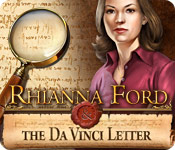 Baixar Rhianna Ford & The Da Vinci Letter
Totalmente GRÁTIS (174.5 Mb)
7.9
Estime este jogo
Obrigado pela sua marca
Você já votou por este jogo
Obrigado do comentário!
Depois do cheque vai se mostrar de acordo com a descrição.
Já comenta este jogo.
Rhianna Ford & The Da Vinci Letter Comentários e recomendations.
January 30, 2014, 10:19 pm, Aditya pyare - "Mind blowing"
January 30, 2014, 2:59 am, mauricio - "muito bom"
January 28, 2014, 12:10 am, fatema - "its very good"
January 26, 2014, 12:22 pm, shraddha - "nice game"
January 25, 2014, 3:07 am, rahma - "amazing"
January 4, 2014, 2:59 am, douglas - "Eu gosto muito"
Rhianna Ford & The Da Vinci Letter Requisitos do sistema
IE 7 or higher, FireFox, Chrome, Opera
Windows XP/Vista/7/8
1.0 GHz CPU
512 Mb RAM
9.0 direct X
189 Mb HDD
Rhianna Ford & The Da Vinci Letter Categorias
Rhianna Ford & The Da Vinci Letter
Travel to Rome with Rhianna Ford, and confirm the authenticity of a still sealed letter allegedly written by Da Vinci! Cornelius Blake has demanded that Rhianna pack her things and head across the Atlantic to test the ancient letter. Use your Hidden Object skills to help Rhianna discover the truth about the letter, and keep her job! Explore beautiful Italy in Rhianna Ford and the Letter from Da Vinci! ...
Todos os direitos autorais de jogos pertencem à companhia de Bigfishgames.
fornecemos a oportunidade de carregar e jogar jogos, estimativa e comentário, também jogar jogos online no nosso sítio.Todas as marcas de comércio pertence aos seus proprietários.
Puzzle - Download Top Casual Games